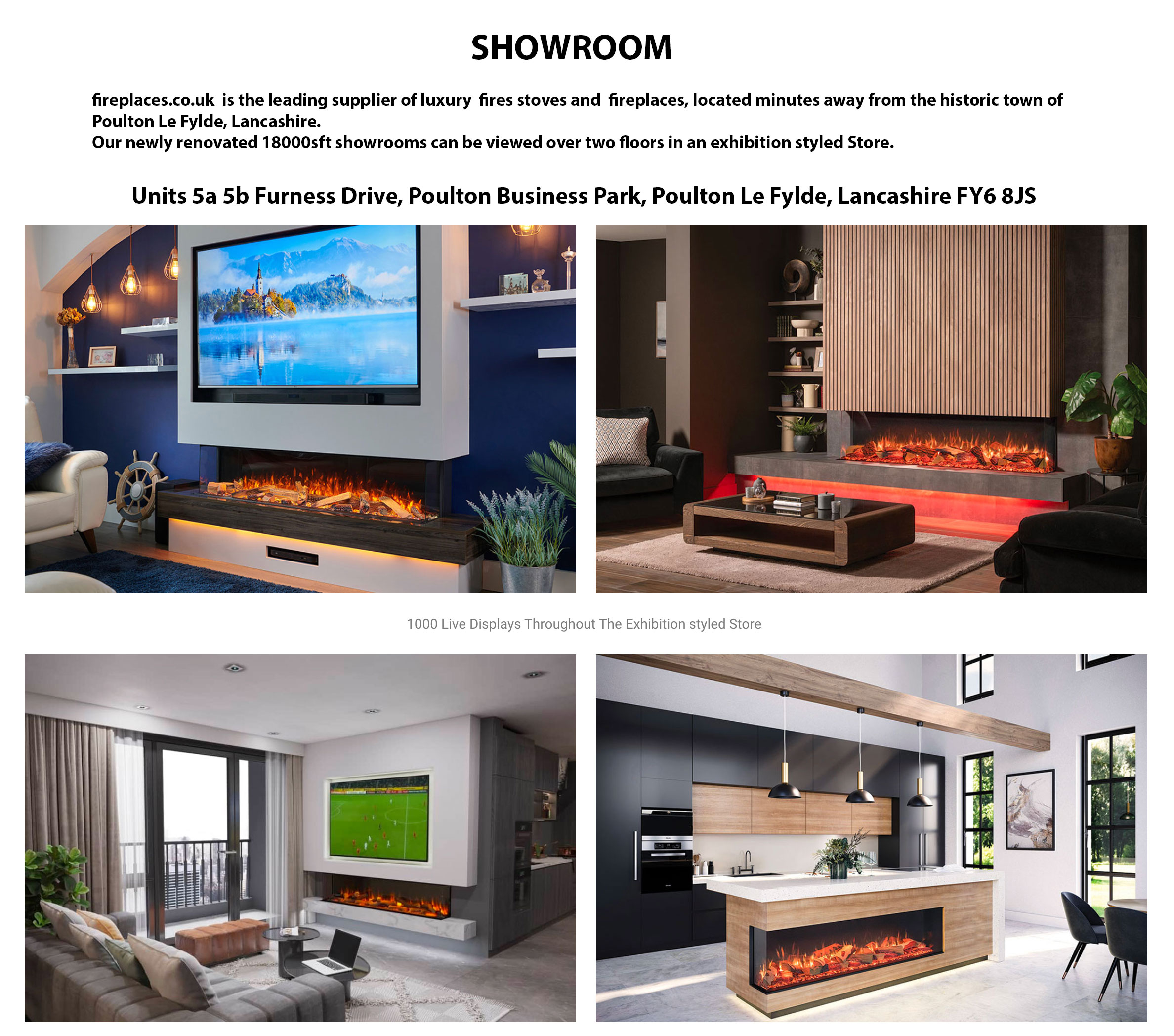 Fireplaces.co.uk is the UK's leading supplier of  indoor and outdoor luxury heating products.
Our large luxury designer fireplace showrooms specialize in high-end fireplaces stoves gas and electric fires, bioethanol fires, and fireplace spares and accessories.
A visit to the purpose-built showrooms has been described as an experience very much like attending a  luxury fireplace exhibition center with a vast array of leading brands from the UK and Europes market leaders.
Fireplaces.co.uk's purpose-built 18000 ft showroom and distribution centre is open 7 days a week.
Monday – Friday: 9.00am – 5.00pm
Saturday: 10.00am – 4.00pm
Sunday: Closed